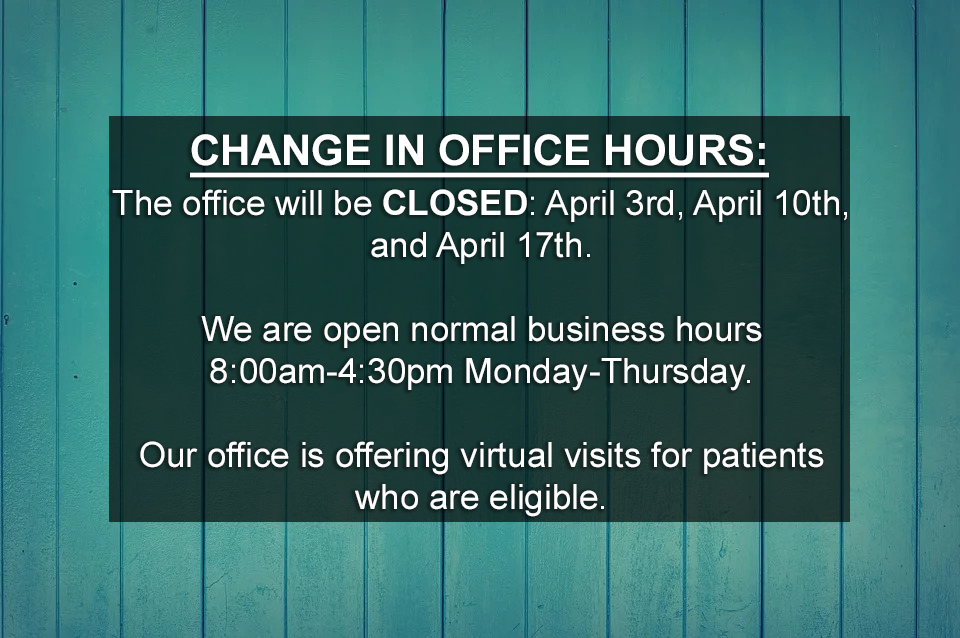 Due to COVID-19 precautions, we are updating our business hours as follows:
Our Office Hours Have Changed
The office will be closed on April 3, April 10, and April 17th.
We are open normal business hours 8- 4:30 Monday through Thursday.
In regards to COVID-19, our office is offering virtual visits for patients who are eligible.
Contact us with the link below if you have any questions!