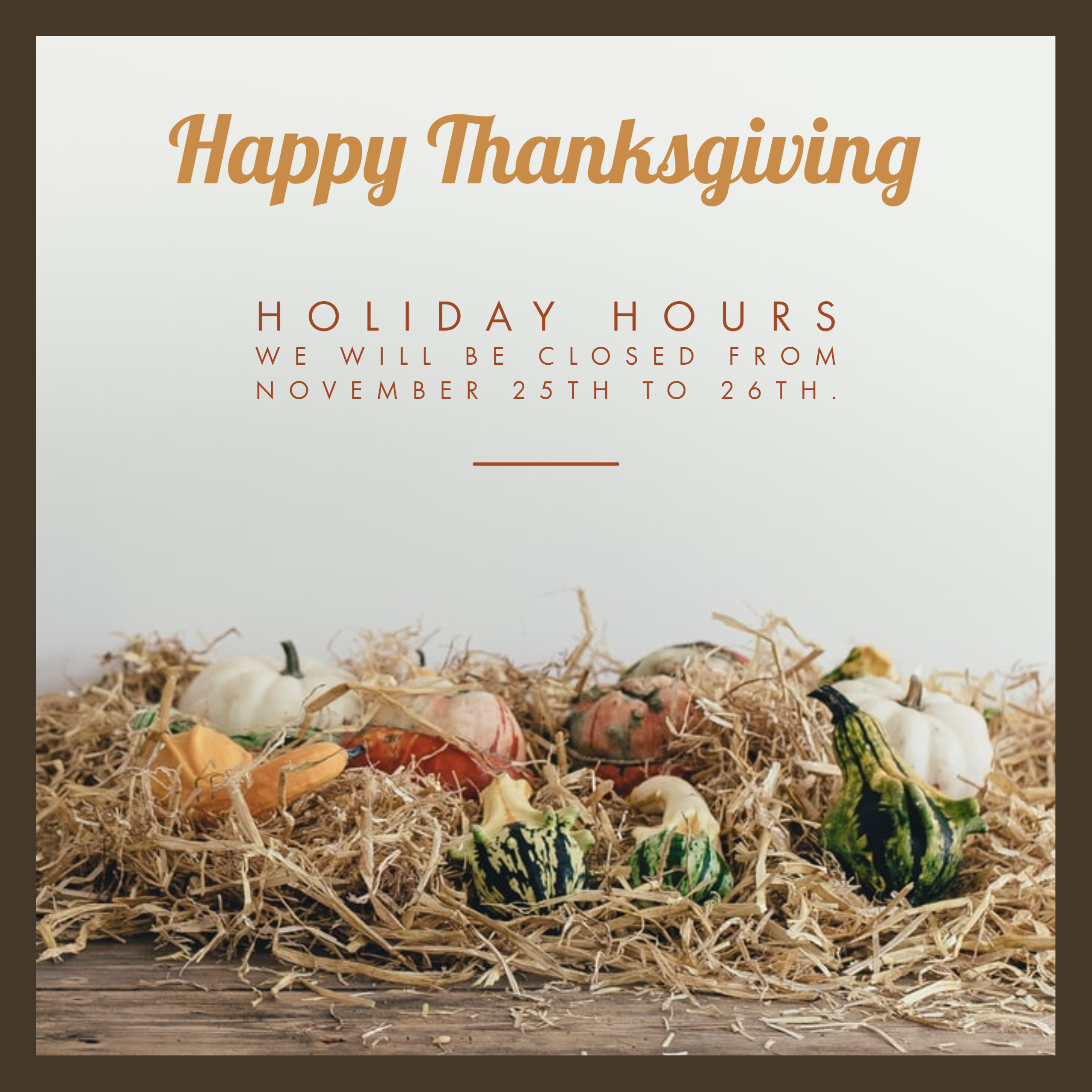 Happy Holidays everyone!
Our 2021 Holiday Hours in November
We will be closed the following days:
Requests refills through your pharmacy.
All refills received from your pharmacy by Wednesday, November 24th, at 4PM will be processed by end of the day (5PM).
On-call physician will not refill prescriptions when office is closed.