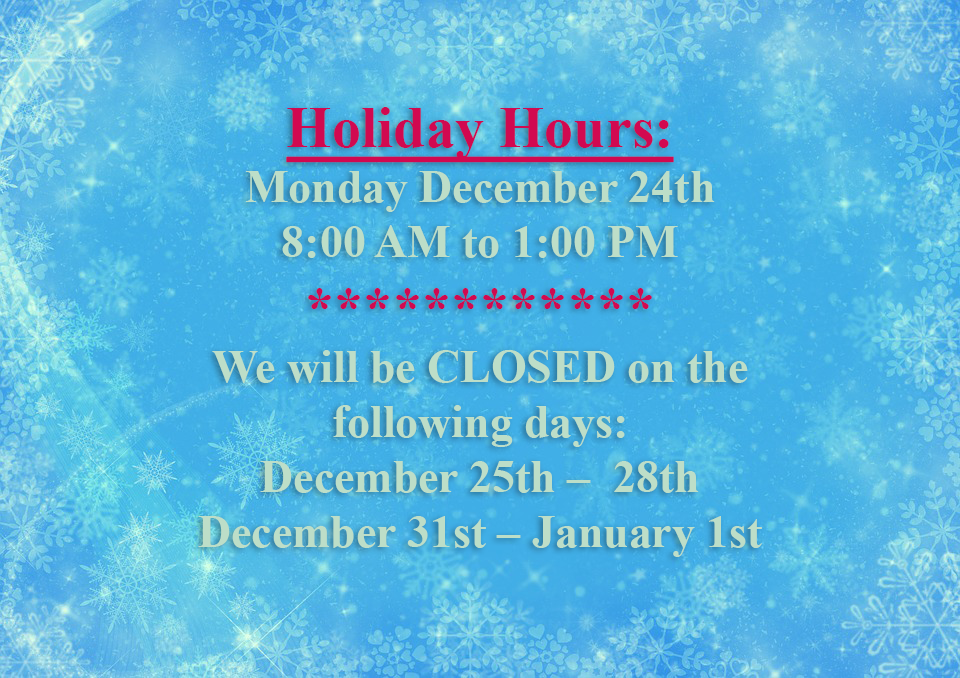 Happy Holidays everyone! Our holiday hours are listed below.
Our Holiday Hours
On Monday December 24th we will be open from 8:00 AM to 1:00 PM.
We will be closed on the following days:
Tuesday, December 25th
Wednesday, December 26th
Thursday, December 27th
Friday, December 28th
Monday, December 31th
Tuesday, January 1st
Requests for Refills through Your Pharmacy
All refills received from your pharmacy by Monday, December 24th at 11AM will be processed by the end of the day (1PM).
On-call physician will not refill prescriptions when office is closed.